Prabhat Ranjan is a novelist from Patna, Bihar. A writer writing in Hindi, Prabhat has set new standards for the modern Hindi fiction with his very debut book With You; Without You. His book deals with the theme of love, friendship, relationship and the status of women in this modern society. More an author of emotions rather than the imaginary fiction, Prabhat Ranjan believes in the writing which could impact the minds of the readers with some positive note. And continuing what he believes in abstract in the form of his works, he has written his debut novel With You; Without You.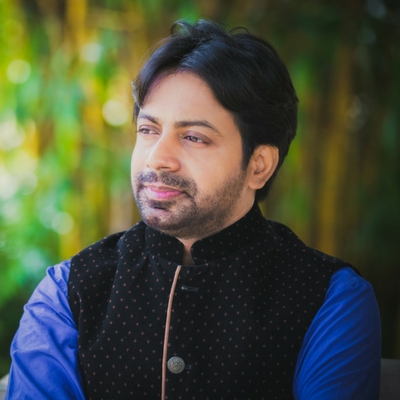 Prabhat's writing is quite natural to bring the emotions to the fore. He writes about the feelings of common people and daily events in the life of an average citizen in the world. He writes about the relationship between a man and a woman. Hold on, before you believe him to be just another dumb love story writer, he is not! His concept of the relationship between a man and a woman is entirely different from the popular culture in the Indian writing today. When you read his works, you will get to know that his characters are rather versatile and not fragile.
Prabhat has finished writing his second novel as well. His second novel is way more appealing than anything you might find by an author writing in Hindi. Prabhat Ranjan has written, in his second novel, about the love affair between a girl from Pakistan and a boy from India. We cannot reveal more because revealing more will kill the joy of reading when the book is out in the market. You will have to wait a little for his second novel because, meanwhile, his debut novel, With You; Without You is all set to be launched in October this year.
To conclude, Prabhat Ranjan can be said to be writing mostly about the emotional quotient in the human life. He will tell you the importance of relationships; he will tell you the importance of one's dignity; he will tell you why do we need to respect women; he will tell you about the importance of having a good family… The language in which he writes supports his narrative the most. The emotions are rendered into words which accompany the skillfully thought plot and an appropriate theme. We will keep this section updated with the latest on the launch of With You; Without You. You can know more about the author by visiting his official website: http://authorprabhat.in/