Tags: #20th CenturyNovelists
James Joyce is undoubtedly remembered as the modern master of the art of novel writing and his experiments in the stream of consciousness style of writing have made him a sure immortal! He was born at West Rathgar, Dublin in 1882, and was initially educated at the Jesuit boarding school Clongowes Wood College, and Jesuit day-school Belvedere College. He also had his education at the Royal University of Ireland and at University College, Dublin. He was an extraordinary student, a remarkable linguist in his very early days. He used to write letters of admirations to the acquainted writers.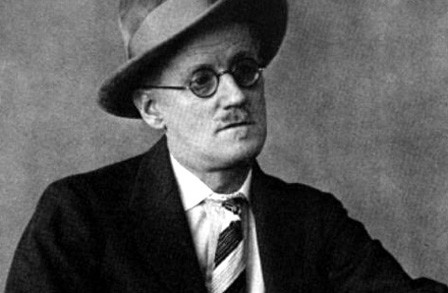 As a poet, novelist and a short story writer, he was one of the most influential literary figures of the 20th century; he revitalised the format of writing. He has been a major inspiration for the future authors. He is often remembered today for his contribution to modernist avant-garde; his works were the part of an experimental phase of modernism that heralded the new era in the history of English literature. Joyce was the leading figure of modernism who paved the path of non-traditional, aesthetic innovation and initial unacceptability. He used prominently Stream of the Conscious, a literary style, a method to depict innumerable thoughts and feelings that pass through the mind. He is popularly known today for his best works Ulysses, a novel parallel to Homer's Odyssey, Dubliners, a short – short story collection, and A Portrait of the Artist as a Young Man and Finnegans Wake.
Firstly, James Joyce as an author published a volume of verse, Chamber Music (1907) followed by Dubliners (1914), a volume of fifteen short stories, presents the Irish middle-class life or lifestyle in and around the Dublin of first few decades of 20th century. It was written when Irish Nationalism movement was at the peak, a search for national identity, the nation was in turmoil, standing on crossroads of history and culture. The collection conveys Joyce's idea of a moment where a man experiences life-changing self- understanding. Joyce's first novel, A Portrait of an Artist as Young Man (1916), an autobiographical novel first published in The Egoist, traces the development of Stephen Dedalus. From his early boyhood, unhappy school days then an adolescent having a crisis of faith inspired by 'hellfire sermon' preached by Jesuit Father Arnall and guilt of own precocious sexual adventures, a gradual development of a dedicated future artist. However, it was not as innovative as later works. The novel was a foreshadow of many themes for later work.
Ulysses, Joyce's masterpiece, went through many ups and downs before it could publish freely. It presents a one-day event of Stephen Dedalus in Dublin. The principal characters are Stephen Dedalus, the hero who has in the earlier novel, Leopold Bloom, an advertisement canvasser and his wife Molly. There are eighteen chapters; each chapter is given different titles as an episode, which is corresponded to the episodes of Homer's Odyssey. The final Finnegans Wake (1939), a notorious for its obscurity and perplexities. The complexities can be determined by looking at a variety of languages, used almost forty other languages besides English, and abundant use of puns and portmanteau words and a very large range of allusions. Apart from infinite puzzles, it contains some beautiful passages, having lyrical ornaments.
However, the popularity of the author does not depend on the stories or plot that he based in his novels, his identity as great literary figure lies in his experiment of style, structure, narrative and allusions. As an author, Joyce developed a technique, the technique of making a piece of work illusive that requires the reader to make multiple sense to comprehend.
Joyce died in 1941. He was married to Nora Barnacle. His personal life wasn't that happiest of the tales.
by Ravi Kumar