Thomas Hardy is the only author who comes into our mind as soon as we think of the novels with clumsy and slow romance which mostly compel us to rebel and tear into the fictional world to alter the things as much as we could… Thomas Hardy, the novelist who could be called a late Victorian having to spend his days in the modern (twentieth century), is one of the most popular novelists of all time writing in English. He wrote more than 15 novels out of which more than 8 could be called as the novels on which his entire writing career might rest comfortably. Making the numbers even more precise, we can say that his novels Far from the Madding Crowd, Jude the Obscure, The Mayor of Casterbridge, The Return to the Native and Tess of the d'Urbervilles contain his fortune and legacy as a novelist. He was a rebel in himself; his writings, his themes, his characters and almost everything about his novels was a revolt against the social injustice and orthodoxy.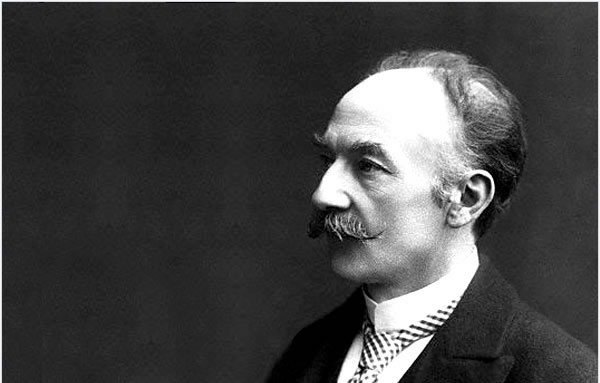 Thomas Hardy was also a poet within his own rights. Nevertheless, his poetry could not make him known much as a poet even though he had written a lot of them! His popularity solely rests on his novels of repute and revolt. Hardy is called to be a word-painter who could evoke the ethos out of his readers. His descriptions, you will find if you read, are so meaningful and elaborated that one can feel the thing being described by Thomas Hardy in his novels.
"These eyes were blue; blue as autumn distance – blue as the blue we see between the retreating mouldings on the hills and woody slopes on a sunny September morning. A misty and shady blue, that had no beginning or surface, and was looked into rather than at."
Thomas Hardy was a hardcore believer in the fate as most of his characters would always meet a tough fate in his novels. Ironically enough, most of the characters whom we love as the readers of Hardy's novels, all met a hard fate and always struggled against it! The best example of the struggle against the fate (as well as circumstances) could be seen in Far from the Madding Crowd and Jude the Obscure. Oak and Jude are two characters who were passionate and sincere but they always found themselves up in arms against the circumstances and their fate.
Hardy was himself twice married. He was born in 1840 and died in 1928. His first wife was Emma Gifford and second was Florence Dugdale. Hardy was a melancholy person most of the times and we can find a reflection of his mood on most of his writings irrespective of the genre. It's tough to define Thomas Hardy as a novelist though! In a single novel of him, you can find so many facets of life and you would surely be baffled with what to do when you have to pass your judgment on the author and his work.