Jhumpa Lahiri is an American author with roots in India that she often acknowledges directly and indirectly, in her opinions, stories, fiction and literature overall. Jhumpa Lahiri is mostly known for her short stories, more than for her novels, and her works generally explore the experiences of Indian immigrants in the United States. Lahiri has received favourable critical acclaim for her works and also won the Pulitzer Prize for Fiction in 2000 for her maiden short stories collection, Interpreter of Maladies. There are many other works that have received fame, critical response and accolades for the author – The Namesake and The Lowland and a short story collection Unaccustomed Earth.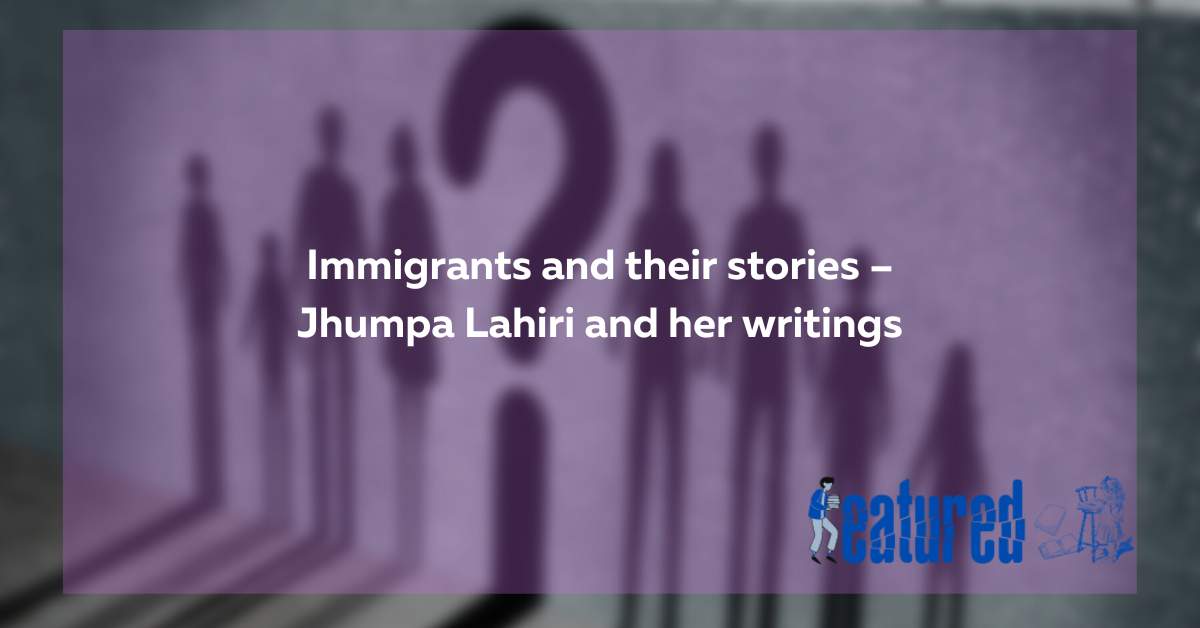 An immigrant anywhere in the world is not in his world – it is one thing that we can all agree on. However, being an immigrant in the United States can be a complex and challenging experience, and make no mistakes about it. The US, in recent years, has become a very dubious country in terms of its treatment of immigrants. Their (immigrants') active longing for their motherland and sentiments for their culture and traditions fuse with the passive sense of alienation they have to cope with. Practically, there are cultural, linguistic, and bureaucratic differences between their home country and the US. As a result, most certainly, many immigrants may feel a sense of isolation, homesickness, and longing for their home country, as well as feelings of alienation and discrimination in their new country. Indians outside India, in many cases, have always been facing discrimination and challenges far more complex than other natives outside their countries. Not all countries welcome outsiders as India has been doing for centuries!
Jhumpa Lahiri in her works describes the complexities of the immigrant experience, particularly for those of Indian heritage, and highlights the ways in which immigrants navigate the cultural and emotional divide between their home country and the US. Though her writings are prosaic and too detailed to capture the exactness of such feelings and emotional difficulties, there are moments that arrest the experiences very well. At times autobiographical in tone and content, Lahiri's work may resonate with many Indians outside India, especially in the US.
There are many distinct features of the writings of Lahiri. However, considering the corpus of her literary output, one can certainly come to understand there are similar experiences that readers often go through after reading Jhumpa's short stories and novels and even her non-fictional works.
Cultural Identity: Lahiri explores the complexities of cultural identity in almost all of her literary works. With whatever connections with Indian culture she has inherited from her parents and grandparents, Jhumpa Lahiri often engenders in her characters the seeds of union with India, zooming in on Bengal, more than often. Her works focus on the ways in which immigrants navigate the cultural and emotional divide between their home country and the US.
Family Complexities: Family conditions have an impact on one's identity and being, eventually. This is what Lahiri explores in many of her works and you can find it embedded in her novels.
Emotional Tours: Lahiri takes her readers on a tour inside the heart and mind of a character, mostly the protagonist, in many of her literary works. It may sound amazing to those readers who find solace in diving deep into the character's psyche. However, many readers may find the work hanging suspended where nothing happens externally and chaos inside the characters.
Muted Tone: Gaps and silences and sequences of inaction – in other words – are the things you may note in the works of Lahiri at times. And to further elucidate, characters in the novels and short stories of Jhumpa Lahiri are often reserved. Once again, it may suit readers who like reading introverted literature.
Attention to Detail: Many critics believe that fine attention to minute emotional and internal details is a quality that enriches the works of Lahiri. Attention to detail gives her writing a sense of realism and authenticity. The use of precise, descriptive language to create a sense of place and atmosphere may often feature in her works.
Sense of Loss: If you have read Lahiri enough, you will notice that she deals with a sense of loss. It may be a loss of connection, loss of culture, loss of identity or just a permeating sense of loss that lingers in thoughts and emotions. This constant appearance of a sense of loss gives the readers a looming negativity but certainly helps the cause of the author's literary craft.
One may also note that despite her strong feelings for her native land and a sense of loss that she often injects into her characters (which may cause emotional dysfunction at times), the author's characters do not choose the way back. They try to find balance and peace in a world that's not their own. You can explore more about Lahiri, her biography, works, style of writing and many other aspects by reading this article on The Indian Authors – Jhumpa Lahiri.
By Alka for Featured Author