Name: Sunain Singh Banga (known as Sunain Banga mostly)
Born in: 1997
From: Mumbai, India
Works: The First Crush at 13 & The Perfect Couple (2015 and 2019)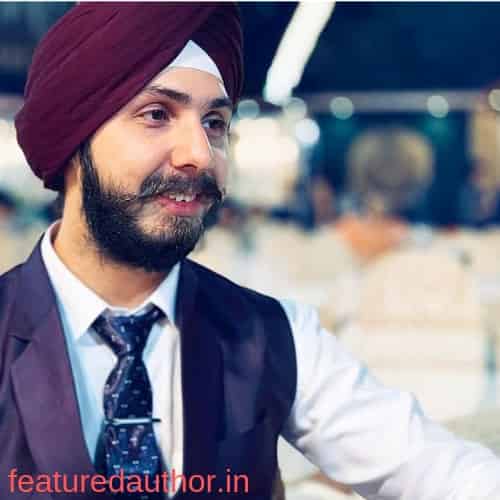 Sunain Banga is a young author from Mumbai, India. He has written two novels – The First Crush at 13 and The Perfect Couple. His latest novel, The Perfect Couple, has been published recently. As his novels fetched recognition and appreciation for him, we have decided to bring a feature story on this youth for the readers of Featured Author.
Born in 1997 in Mumbai, Sunain's life, until now, has been spent there. He completed his initial studies and then took to Engineering which is still going on. Since his early days at school, he has been interested in writing poems and stories and his first novel was published in 2015 when the author was just 17 – The First Crush at 13.
With an inclination to reading romantic novels by Indian authors, Sunain Banga also decided to walk the same path and he has produced the second novel that he began writing long ago. This time, as expected by the title, The Perfect Couple, the protagonists are grown-ups and they understand each other to be more than just a crush!
The second novel furthered the reader base and has been appreciated by young readers of Indian fiction as well as major book reviewers in India. Sunain has used the first-person narrative as his major strength in both the novels he has written. He has also tried to play with his plot on a psychological perspective with the use of reminiscence kind of narrative. A far as his language is concerned, that is simple and amiable.
Dealing with the theme of love at a young age and then just after maturity, the author has written what youths want to read. Sunain Banga might need to work on his themes and plots but he has already been in the groove to understand what his readers want from him and he uses it to the most. You can know more about the author by visiting his official website: Author Sunain Banga
Read more about his latest book here: The Perfect Couple – book review
a feature story by Sumant for Featured Author