Tags: #20th Century#Indian
S A Joseph, born in 1971, is a poet and experienced academician from Kerala. An ardent believer in poetry, S A Joseph believes that religion and politics may fail the world a day but poetry will the only thing which will help humankind in bringing an ideal society with peace and harmony. The major writing motive of this poet is to make the world aware of the importance of poetry and the various facets of it. S A Joseph's collection of poetry entitled An Apology for Shakespeare has been published in 2013 (November). Since the publication, the collection has grabbed the attention of book critics and curious readers of poetry.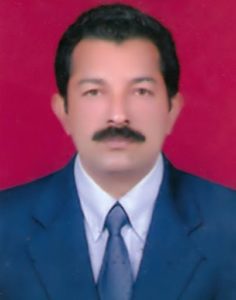 An experienced academician and expert in educational management, S A Joseph has worked with many leading educational organisations in the country. He always insists on the quality of education and also focuses on the teaching of classics. This is because of his inclination towards classical poetry that he himself writes mostly in that style.
Praising the poetic skills of S A Joseph, Linson Jose writes
"It is quite shocking and surprising and perhaps the third in its kind after Sidney's Apology for Poetry and Shelly's Defence. While Sidney and Shelly in their defences deal with the poetical art with reason, intellect and imagination theoretically and practically, the author here passionately deals with the poetical art poetically, aesthetically and philosophically with a sense of strong human feelings and emotions, the actual soul of poetry itself. He represents an unfortunate generation which is totally deprived of the benefits of actual serious poetry."
S A Joseph's dealing of poetry in his anthology An Apology for Shakespeare reveals his deep understanding of this form of the written art. His poems are all soaked in human emotion and decorated with all sort of poetic embellishments which a genuine and serious form of poetry should have.
His writing style reminds the readers of the golden days of poetry writing as well as poetry reading. S A Joseph is a poet in the modern day who has the same calibre as we used to say in the Elizabethan of the Victorian age. He challenges not only the worldly things in his poems but also God – the creator of all! He writes:
"Man was created upon earth by God
It may be true and a sincere fact,
But due to the misconduct of God,
Man sold boldly both his body and soul
And even the world, the divine gifts,
To the everlasting Master, Lucifer."
You can by the book An Apology for Shakespeare from Amazon link below: